Climate change brings issues to ski stations. Since 2020, the coronavirus, the various lockdowns and the lack of snow, ski clubs have to adapt. During winter, in Colorado, ski clubs are the anchor. They are the popular way to attract people and create business in stations.
After two seasons of negative news stories, in 2023, the American West is having one of its best winters in decades, and so are skiers and the ski industry.
For sure, ski seasons are shorter than it was in the past, from Thanksgiving to the end of March. Now clubs are mostly dealing with their activities from January to March.
One recent study warned that by 2100 only one station over the 21 previous Winter Olympics locations will be able to organize the Games.
While the West Coast has been inundated with record snowfalls this season, other ski stations in the Mid-West and Mid-East have not had the same luck.
Where is the snow ?
This is the question which spread in Ober Mountain, TN and Paoli Peaks. They closed their areas on Wednesday February 22nd 2023 and won't reopen for the 2022/2023 season.
Located in Gatlinburg about 225 miles from Nashville, the ski resort should have celebrated its 60th anniversary this year. The ski station has recently invested in snowmaking, but the weather was too warm. Nevertheless, the station has decided that its aerial tramway and scenic chair lift will remain open.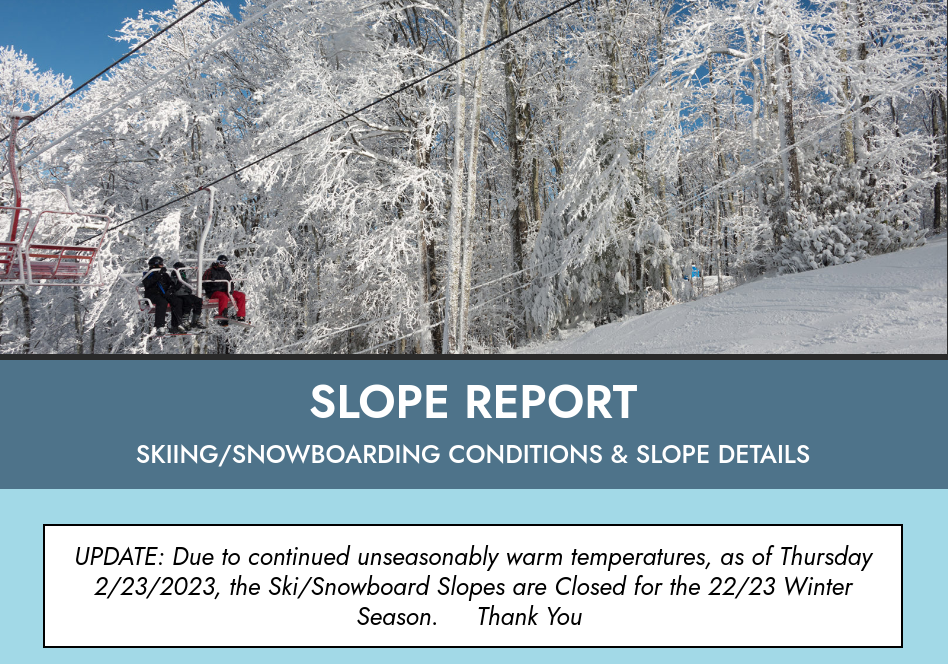 Regarding Paoli Peaks station in Indiana, it is the same sad news. Indeed, the lack of snow has obligated the ski resort closure.
"Even though Mother Nature wasn't on our side this year, we thank all of you who came out to enjoying skiing and riding this season. We are deeply grateful to our team members who made snow at every opportunity and operated the hill with dedication and passion. We look forward to welcoming you out to Paoli Peaks next season, thank you!"

Chris Shadid, General Manager

When snowfall is unjust
While some ski stations are struggling to remain their domain open, some others have the opposite problem with too much snow shutting down. For instance, Alta in Utah, closed for a day in January right after getting 37 inches of snow. There was too much danger if an avalanche collapsed.
The warmest February record
As parts of the West and Northern US face a winter storm with a significant snowfall, the rest of the country is experiencing a summer-like heat that has never been felt before. Thus, these hot temperatures have negative consequences especially over agriculture and tourism. For many people and families it has been the winter of ski vacations without skiing.