A trapped target
Determined and dedicated, Deanna Violet Coco, an environmental activist woman, was sentenced December 2nd, to 15 months in jail. Everything begins April,13th 2022 when this woman decided to block for 20 minutes the traffic on the main bridge of the city, climbing on the roof of his vehicle to light a flare. For every activist, the first objective is to reach as many people as possible, so blocking is one of the main techniques. But for the government, this is no longer acceptable. 
Many gatherings were organized to demand the release of the activist.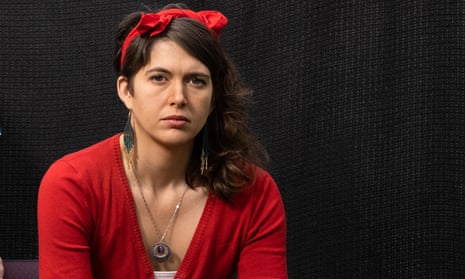 One question arises, does the woman know the sentence ? " When I took my action on the Harbour Bridge, I knew the penalty, but I hoped it wouldn't go that far", testified Violet Coco. Contrary to what she might have thought, it goes so far. Seven months after the facts, she was condemned without any validation of conditional liberty. But finally, on December 13, another judge ruled that she did not represent a "risk of endangering the community", who granted her parole pending appeal.
A government that does not give gifts
These anti-demonstration laws in question are in place since April,1st 2022 with the support of the Labour opposition. But, activists, what do they really risk ? A penalty of up to two years imprisonment and a fine of up to 22,000 Australian dollars (14,000 €) for blocking a major thoroughfare, whether it is a road, bridge or port facility. For, Dominic Perrotet, Prime Minister, the demonstration was an "inconvenience" for Sydney residents
But there aren't the only ones. Other similar legislation has been passed in recent months in Tasmania and Victoria.
Defend the activists
If the government in the State of New South Wales acts against demonstrators, some NGO defend their cause. More than 100 human rights groups and prominent activists in Australia denounced "outrageous" and "repressive" anti-demonstration laws on Monday, December 12. A letter was signed by 170 human rights groups. "People shouldn't be worried about the risk of heavy penalties just because they take to the streets", we can read on it. 
In particular, Humans Rights Watch, an international non-governmental organization whose mission is to defend human rights and respect for the Universal Declaration of Human Rights. For them, the case of Deanna Violet Coco is unbelievable. The sentence imposed is described as "incredibly alarming". The new laws prevent "the rights to freedom of peaceful assembly and expression".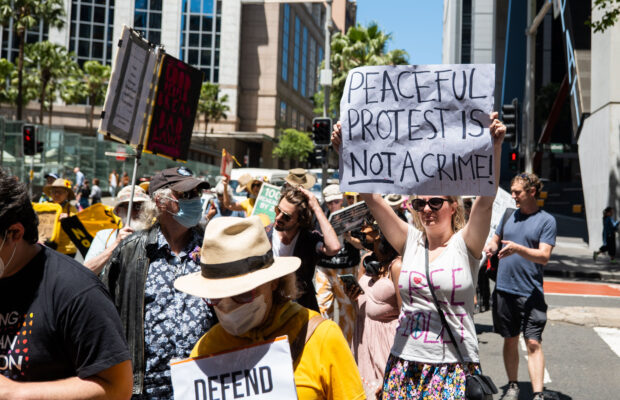 "Peaceful activists should never end up in jail, let alone receive harsher sentences than people charged with assault or drunk driving. It's especially concerning because this is not an isolated case: there is a real wave of repression against climate activists in Australia", affirmed Sophie McNeill, member of the NGO.
The Coco case, not the only one…
In Queensland, nine people, aged 53 to 81, are awaiting trial. Andrew George, 33 years old and engineer served fourteen days in jail for disrupting a rugby match.
A lot of these people are part of the same group. What group ? An Australian climate change activism group called Fireproof Australia. "It's a campaign of civil resistance proportional to the existential threat we face", is who they describe themselves. 
For them, "the Australian government's response to the bushfires and the wider climate crisis has been insufficient", so they feel the need to act. 
And as a group, they defend their members. In fact, on their page it possible to read "#FreeViolet". " She was arrested demanding 3 things, three things that only a fossil fuel lobbyist could argue against because they would know the next step would be to make them pay for it. The NSW government couldn't win the argument so they jailed her instead."
As the country continues to suffer from natural disasters, states continue to arrest people but many groups are built to campaign. And even if laws seem uncompromising, some activists aren't afraid and want to defend the climate.