A man devoted to his country
" He devoted his whole life and his energy to the Chinese people, to the struggle for national independence, people's liberation, national prosperity and people's happiness", affirmed Xi Jinping during his speech on Tuesday. The deceased seems to have a good reputation. But who was this man ? In 1980 Jiang became vice minister of the state commission on imports and exports. Two years later, he became vice minister of the electronics industry and from 1983 to 1985 he was its minister. He had meanwhile become a member of the Central Committee of the CCP in 1982. Named mayor of Shanghai in 1985, he joined the Political Bureau in 1987. In 1993 he became president of China, elected by the National People's Congress.
Under the Zemin era, in 2001, China joined the world trade organization and was awarded the 2008 Summer Olympics in the same year. After that, the population has seen a historic increase in its standard of living.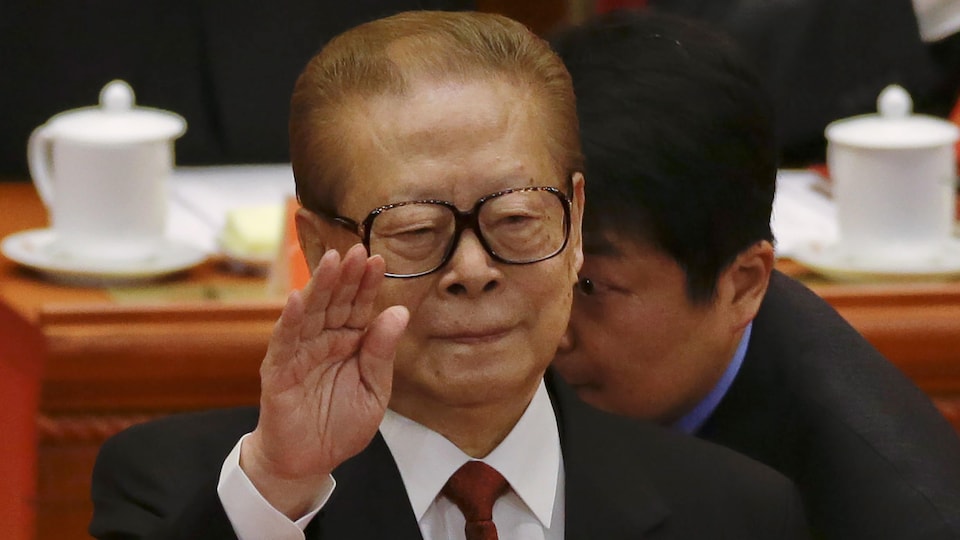 A moment of pause in the country
The death of Jiang Zemin touched everyone in the country of East Asia. Three minutes of silence have been dedicated to him. In that brief moment, the financial markets of Shanghai, Shenzhen and Hong Kong stopped their activities. But they are not the only ones. Video games online did the same. Since 30th of November, almost all Chinese Internet portals, including McDonald's, are in black.
A grandfather for everyone
Even if he was firm, he was qualified as "a spontaneous and uninhibited president". After his presidency he continued to maintain a central influence in Chinese politics. Since his retirement, Jiang Zemin, was seen with tenderness by fans who called themselves "the faithful of the toad". They were fascinated by him.
To the announcement of his death, more than half a million in an hour commented on a publication of CCTV on the platform Weibo ( the Chinese equivalent of Twitter). To a lot of people he had a personality close to that of a grandfather.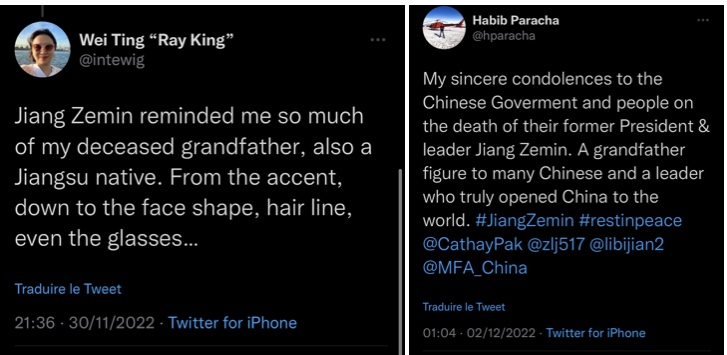 On Twitter many testimonies show it. " A grandfather figure to many Chinese" or "Jiang Zemin reminded me so much of my deceased grandfather". The former President of the People's Republic of China seemed to be appreciated.